Shop Online
Bulldozer 100% Aussie Made  premium meat rubs, BBQ sauces and glazes
will take your next barbecue to the next level.
SHOP ALL
OR SEARCH BY what you're cooking
BBQ Sauces
Handmade, so tasty, with fresh produce grown in Australia and flavours that'll knock your socks off. Try our Boozy Barbecue sauces with craft pale ale, bourbon and local cherries or tropical with chilli and rum.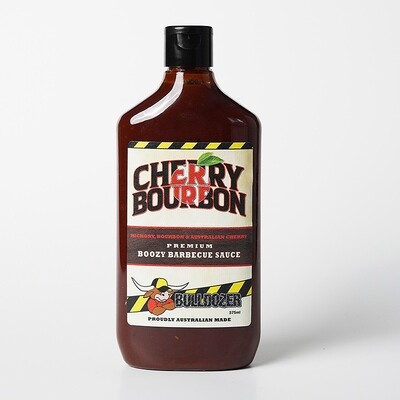 Cherry Bourbon Boozy BBQ Sauce
Cherry Bourbon Boozy BBQ Sauce
Premium Boozy BBQ Sauce - tomatoes, cherry, molasses, brown sugar, spices, bourbon. Mild for ribs, chicken, brisket & more.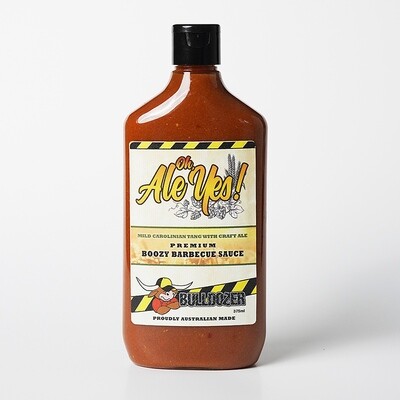 Oh, Ale YES! Boozy BBQ Sauce
Oh, Ale YES! Boozy BBQ Sauce
Pale Ale based BBQ sauce - Pale Ale, vinegar, mustard, tomato, spices, chilli flakes, malt extract, brown sugar, Pink Lake salt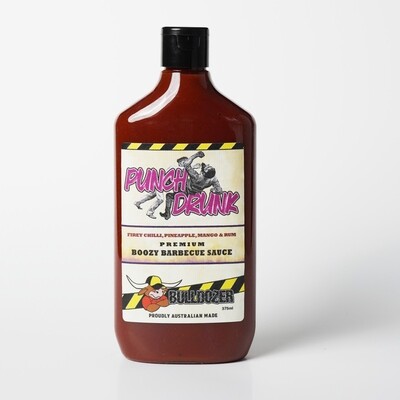 Punch Drunk. Boozy BBQ Sauce
Punch Drunk. Boozy BBQ Sauce
Spicy tropical BBQ sauce with Pineapple, Mango, Citrus, Habanero and Australian Rum for chicken, pork, fish, burgers and veg.
The Hogfather
Sweet and mild, a Memphis influenced rub with a slightly floral finish and a touch of creaminess of native bush tomato.   And that colour!
Midnight
Tastes like a steak before it's even on the steak.
Formulated to form a crust without overcooking.  Ancho, Pasilla, Roasted Espresso, Herbs, Pink Lake Salt, Charcoal in perfect balance.   World's best steak rub.
Better Off Red
Beetroot based, impress with this gorgeous rub.   Equally perfect for slow cooking pork shoulder as it is a quick seared 'roo fillet or a nice piece of fish.
Life's a Beach
Enhance the flavour of the sea.
A sugar free blend of saltbush and Tasmanian sea kelp over a mild carrot base, with light touches of lemon myrtle, cardamom and star anise.